NEW MOVIES



<
BAADSHAHO 2017 (2017)

Sun, 6th Nov at 9.30pm UAE

(English: Kings) is an upcoming Indian period heist action thriller film written by Rajat Arora, directed and co-produced by Milan Luthria. It features Ajay Devgn, Ileana D'Cruz, Emraan Hashmi, Vidyut Jammwal, Esha Gupta and Sanjay Mishra in the lead roles. The film is a thriller set in the emergency era of the 1970s.[2]

Alien: Covenant (2017)

Sun, 13th Nov at 9.30pm UAE

The crew of the colony ship Covenant, bound for a remote planet on the far side of the galaxy, discovers what they think is an uncharted paradise, but is actually a dark, dangerous world. When they uncover a threat beyond their imagination, they must attempt a harrowing escape

Kidnap (2017)

Sun, 20th Nov at 9.30pm UAE

A mother stops at nothing to recover her kidnapped son.

War for the Planet of the Apes (2017)

Sun, 27th Nov at 9.30pm UAE

Caesar and his apes are forced into a deadly conflict with an army of humans led by a ruthless Colonel. After the apes suffer unimaginable losses, Caesar wrestles with his darker instincts and begins his own mythic quest to avenge his kind. As the journey finally brings them face to face, Caesar and the Colonel are pitted against each other in an epic battle that will determine the fate of both their species and the future of the planet.
Saturday,&nbspNovember&nbsp05, 2018

UAE timing

=====
Year End Giving
close(x)
Kids grow up fast. You focus on them. We'll cover the rest.
===== EDISON ------
------ EDISON -----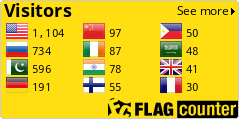 == ==
Calendar
« September 2019 »
Su
Mo
Tu
We
Th
Fr
Sa
1
2
3
4
5
6
7
8
9
10
11
12
13
14
15
16
17
18
19
20
21
22
23
24
25
26
27
28
29
30
---